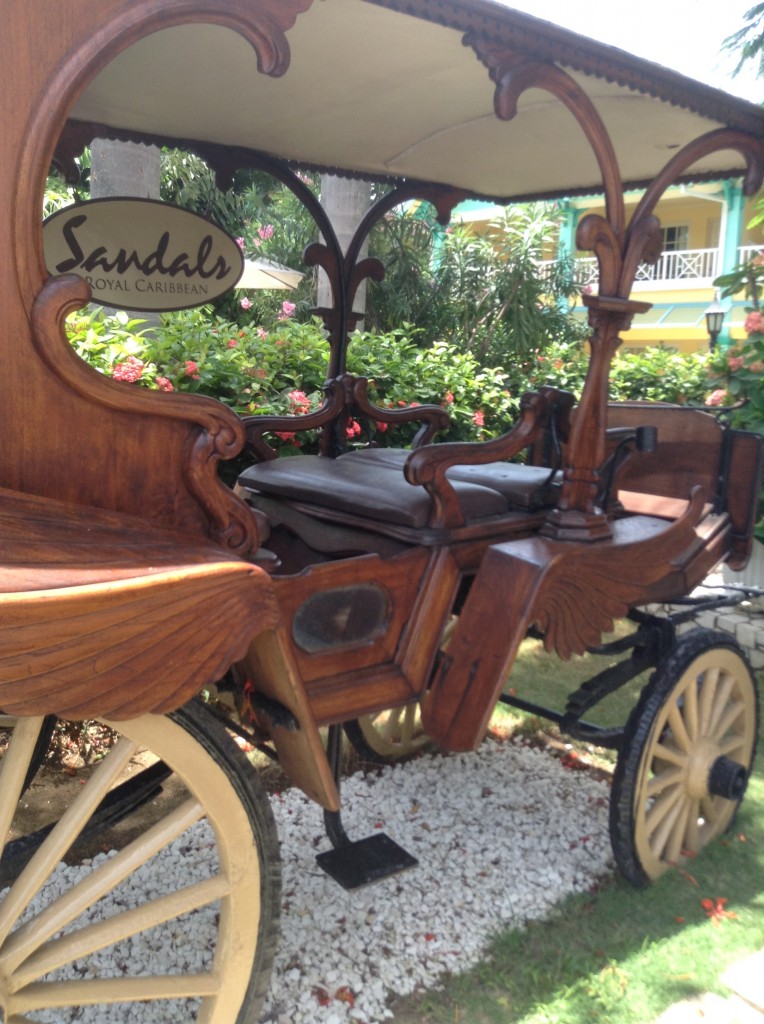 Our next tour was of Sandals Royal Caribbean in Montego Bay, Jamaica. This resort is a 10 minute ride from the airport with no airplane take off noise.  All the airport and check in info from our post on Sandals Montego Bay applies to this resort.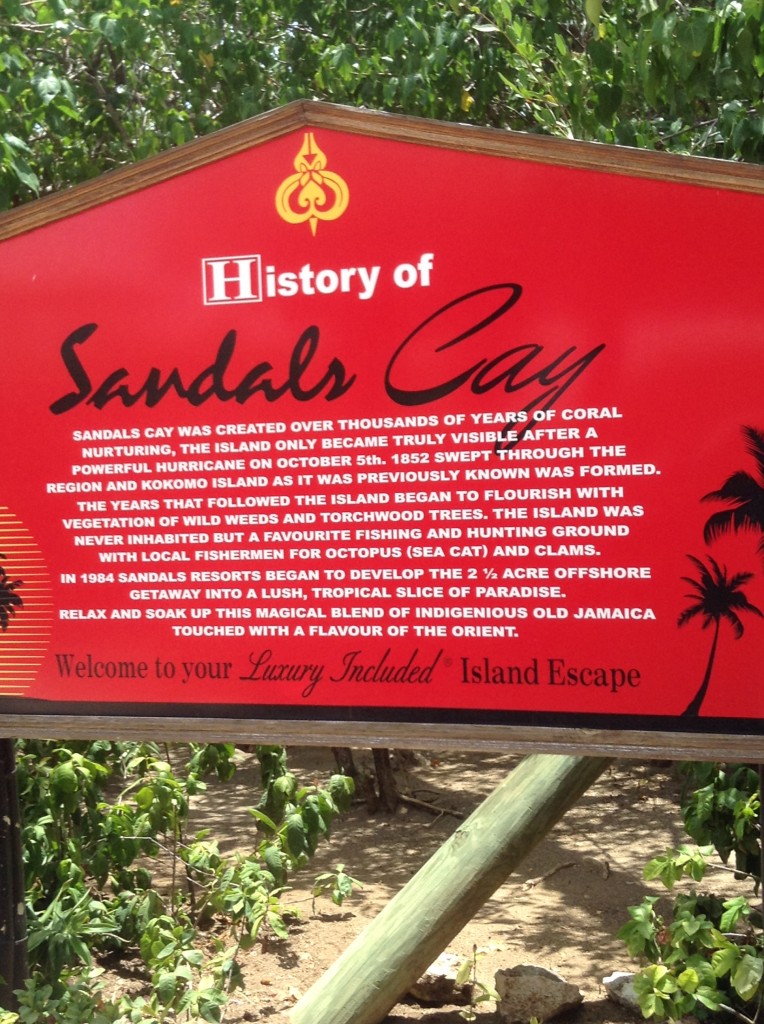 This resort has many features including a private island with clothing optional beach which is clearly labeled that you're heading that way. The island features Thai food at the Royal Thai restaurant. Reservations are required as it only seats 80 guests at one time. You can rent the entire island for $5,000.00 + Food and Beverage, etc. It is a 5 minute boat ride from the main resort. Shuttles run all day. There are architectural drawings showing the private over water bungalows that will be built in the water off the private island. Cabanas can be rented on the island for $125.00 per day and include a Cabana Concierge. Red Land spa treatments are available on the island too.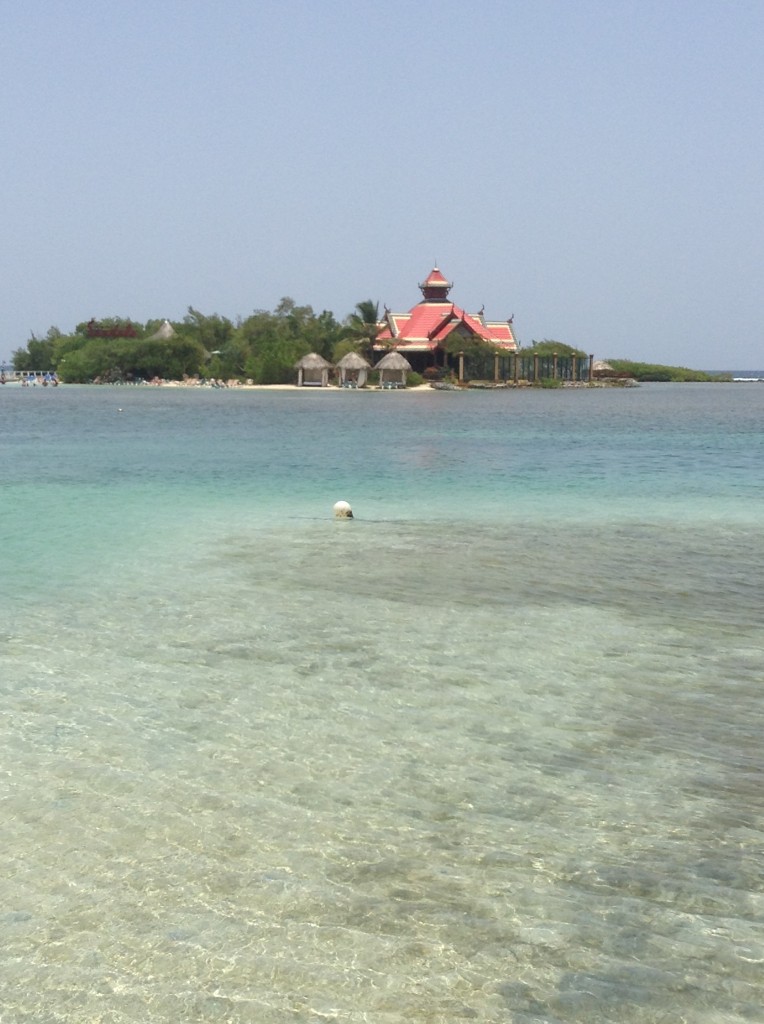 A new two story 14 room butler suite building was built in 2014. FREE Wi-Fi is available at ALL Sandals resorts for every level of room.  There are currently nine levels of Butler suites and two levels of Club Sandals accommodations.  The rest of the rooms are all entry level.  Your best value is the Beachfront Grande Luxe Room (GB).  Some rooms have separate showers and tubs. In others they're combined. If you want the separate shower – make sure you tell your travel professional when making your reservation.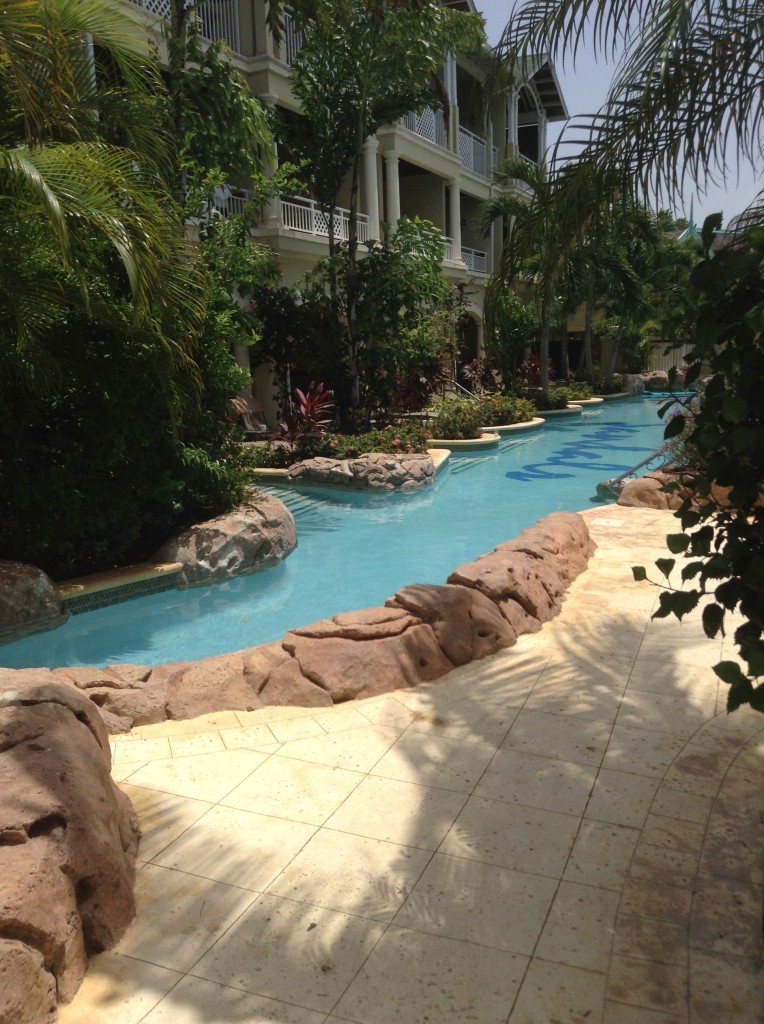 There are 3 beaches and 8 restaurants (including Royal Thai) at this resort.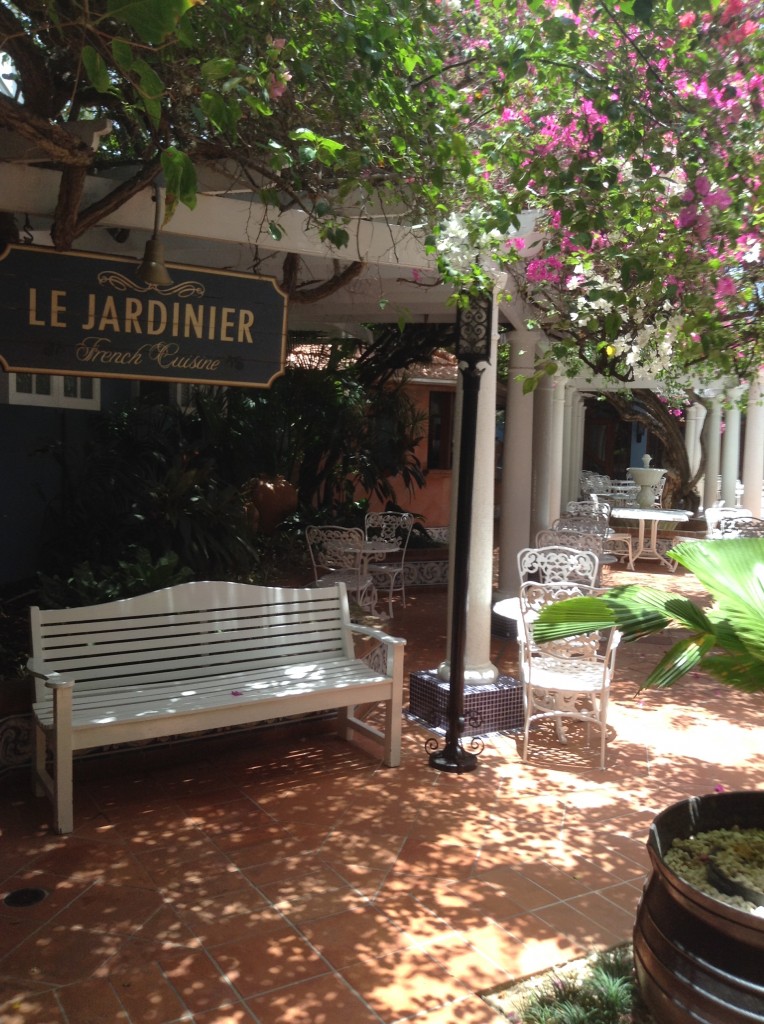 There are 3 swimming pools not including the Crystal lagoon for the Butler level suites in the St. James, Clarence, and Buckingham buildings.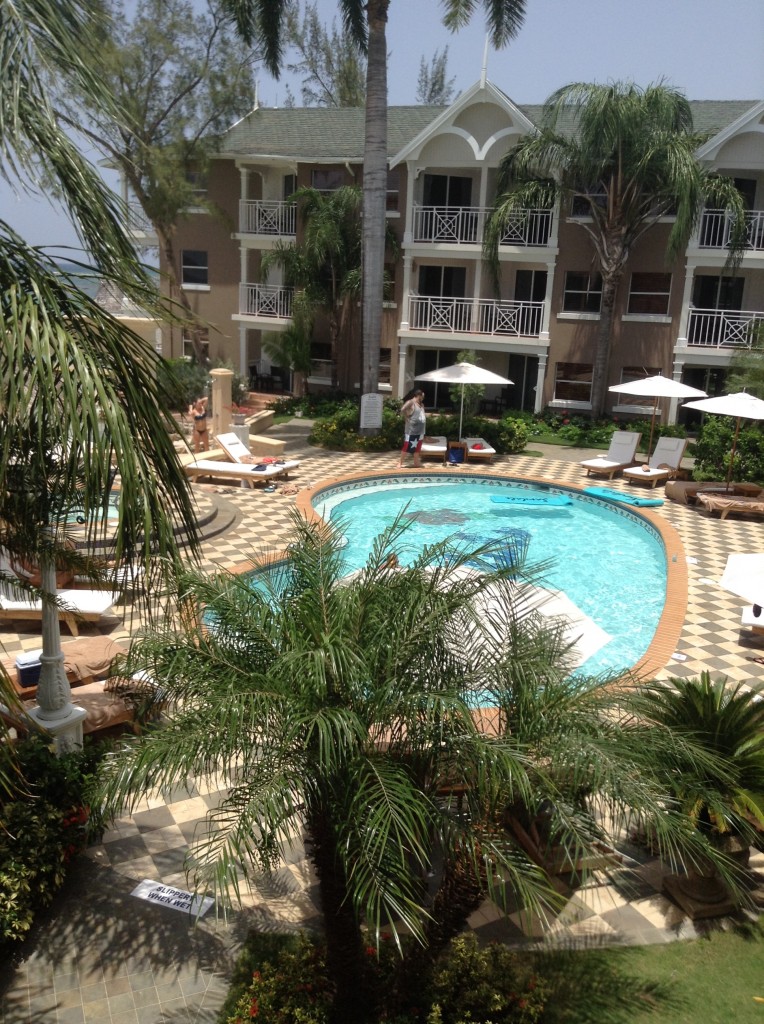 We were there in the afternoon and found it very quiet at the resort even though it was relatively full. It was hot so most guests were in the water or in the shade enjoying a cold adult beverage. I really liked this resort. The beaches were beautiful and the rooms, regardless of price point, were well appointed. I was really jealous of the guests on the private island. In and out of the water, relaxing in hammocks in the over water gazebo. Definitely wishing it was me.