Our last stop on the tour of the three Sandals Resorts in Montego Bay, Jamaica was the Sandals Carlyle Resort.  This is the first property that Sandals owner and CEO Butch Stewart purchased and the second one to be branded a SANDALS property.  It is a small yet charming resort that is big on value and service.  The ride from airport to resort is about 15 minutes (see blog post on Sandals Montego Bay for detailed travel information).
We arrived to a warm greeting, a platter of delicious chocolate chip cookies on the entrance table, and a tray of iced cold rum punch. The hotel has 52 rooms all with 24 hour room service.  The building does not have an elevator.
The large refreshing pool includes a hot tub, floats, lounge chairs, fluffy towels, umbrellas for shade, and pool side food and beverage service.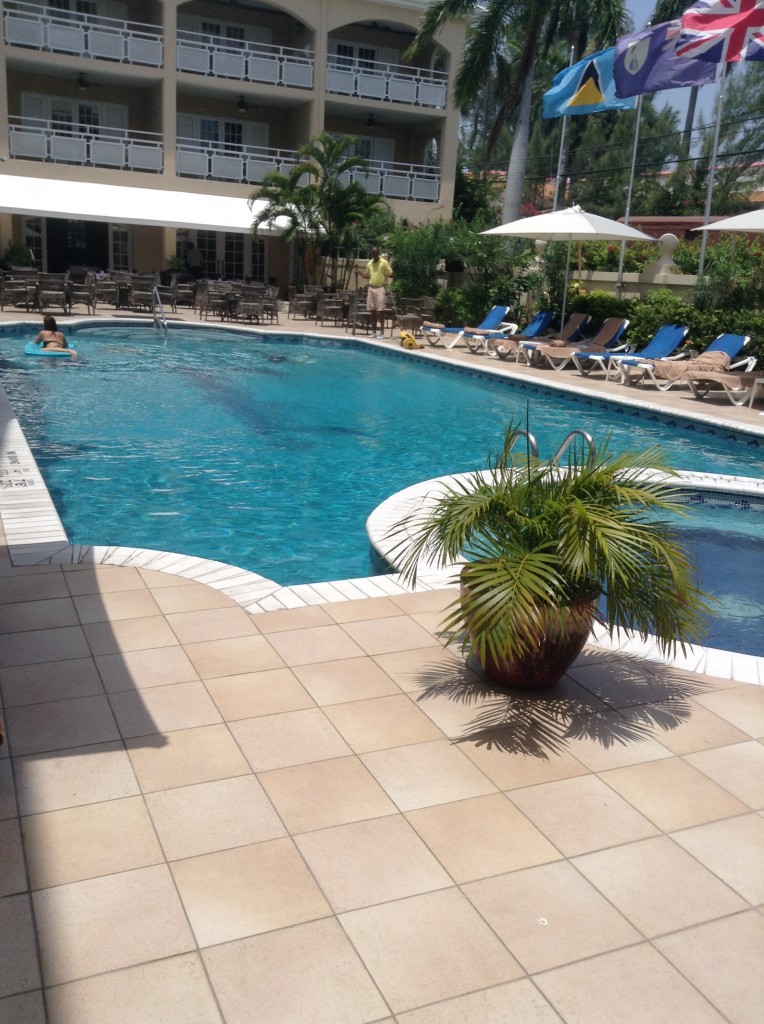 The grounds are well landscaped and include outdoor pool table, tennis court, sand court for volleyball, and a shuffleboard court.  There are plenty of places to sit and relax while sipping a cocktail or enjoying a snack or meal from Nibbles garden-side grill (under the purple roofs on the map below).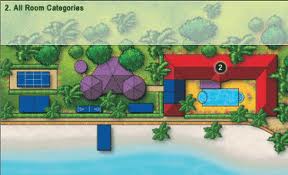 The hotel includes a great gift shop with prices that are comparable to those on the "hip strip."  One of the gifts I noticed was a "beach time" clock that could be customized with a photo from your stay.
The resort does have a gym and a spa.  There is a plan to expand the spa including a new salon for hair and make-up and an outdoor spa treatment room in the garden.   I can attest to the magic fingers of their massage therapists.  We each got a brief shoulder/neck rub prior to our departure.  I could have stayed there all day……..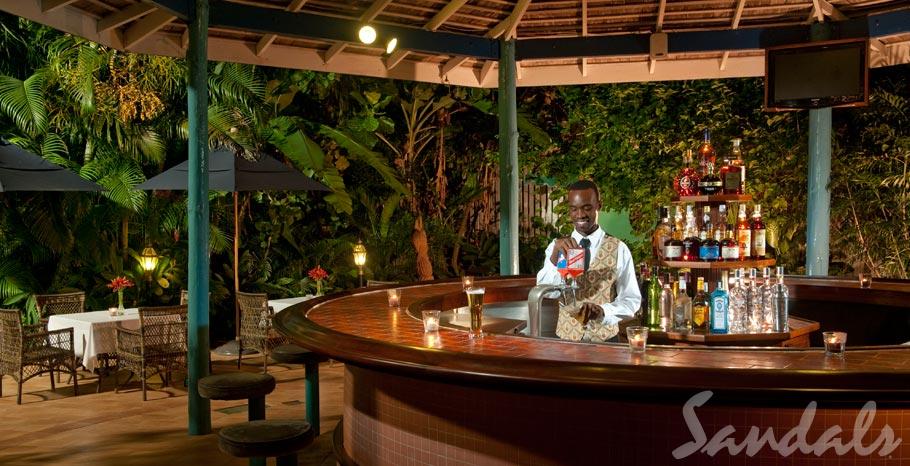 This is an excellent property for those who want an entry level to the Sandals Luxury Included experience.  You can stay here and still play and eat at Sandals Montego Bay and Sandals Royal Caribbean.  Free shuttle service is available between all three resorts.
Check out the "Family Board" highlighting those guests who have stayed at the resort at least 35 nights.  Choose this property and by the end of your stay you'll feel like one of the family!